Born in 1971, cultural researcher Li Fengliang is one of the youngest members among senior university management in China. He has come a long way in the education profession, from being the Vice President of Shenzhen University (SZU) to becoming SUSTech's University Council Vice Chairperson. Because of his background in literature and cultural studies, Li has always believed in humanity-based education in all universities, even for STEM-oriented institutions. Li Fengliang believes the purpose of university service is to contribute to the diversity and dynamics of modern Chinese culture, as the Dean of SZU Institute for Cultural Industries, the Director of the National Cultural Innovation Research Center, and Vice Director of Jinan University Center for Chinese Literary and Arts Criticism.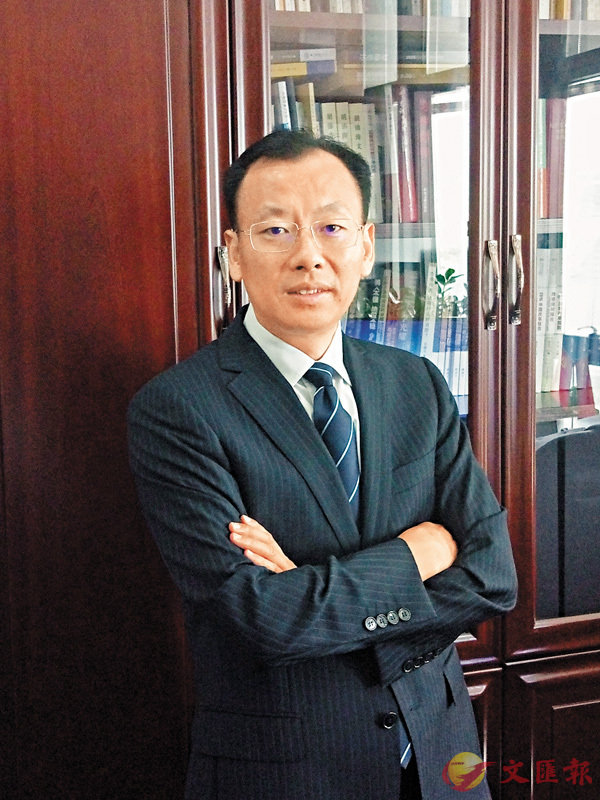 Humble Beginnings and Humble Personality
Growing up in a village in Northern Jiangsu, Li Fengliang's elder brother had taught him to read when he was very young. Li is very thankful for his brother's efforts, which fostered his passion for humanities and offered him the tools to make it in the big city.
After graduating from middle school as the best student in the village, Li Fengliang was admitted into a secondary normal school and had a taste of city life for the first time. Life at a normal, or teaching school was challenging for Li Fengliang since he was required to equip himself with all the necessary knowledge and etiquette to be a teacher at the age of 15. Li worked hard, decided to become a teacher, and was officially admitted into to Jiangsu Normal University before the National College Entrance Examination.
During college, Li Fengliang focused his research on Western literature theories, especially those of Czech-born French writer Milan Kundera. In 2001, he shifted his focus to overseas Chinese literary theories and before devoting himself to cultural industries and cultural innovation studies of China in 2008. He also became the President of SZU in 2008 at the young age of 37, which attracted much attention from the media and public. Three years later, he further proved his ability by becoming a chief expert of a significant project backed by China's National Social Science Fund called "the Mechanism and Strategies for the Integration and Innovation of Culture and Technology."
Despite his numerous achievements, Li Fengliang retained his humility. "I'm just a teacher, and I'm glad I am able to do the job I like the most. I like being with students, and I believe they can be shaped into many different amazing forms through education. Currently, soft power is significant for a nation, and I believe education and cultural industries should focus on the need of the times and the people."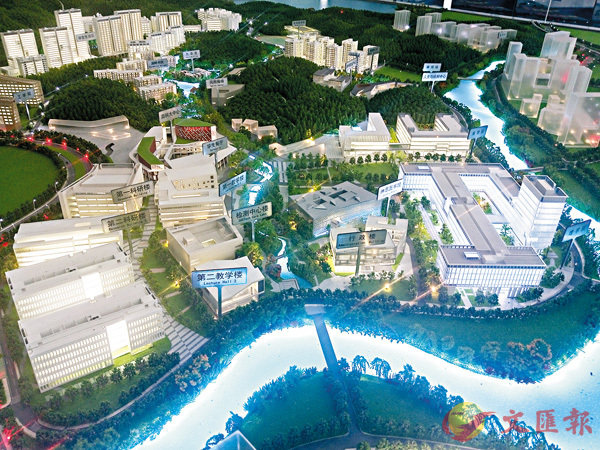 Fostering Future Talents at SUSTech
Having worked at multiple institutions, Li Fengliang has always believed administration work at the university is about serving faculty members and students rather than "bossing people around." He then introduced the vision, value, vital statistics, and independent recruitment scheme of SUSTech before talking about the university's collaborations with Hong Kong professors and Hong Kong University of Science and Technology. Li also reaffirmed the importance of the faculty-student relationship, especially at STEM-oriented universities.
Thoughts on Declining Readership and Revival of Sinology
Despite a busy working schedule every day, reading has always been an integral part of Li Fengliang's daily life. Sometimes, he would take down reading notes in the middle of the night, which in turn inspired his work as senior university management.
During the interview, Li Fengliang expressed his concern over the declining reading rate in the society, which has a lot to do with mobile phones and multimedia. He called on the public to set up a time to read as a family, on top of professional or academic reading and suggested that people read classics with inspirational messages.
However, Li is also critical towards the revival of Sinology in recent years, despite its good intentions at the root level. He thinks it is a spontaneous response to globalization and cultural imperialism, and many of its forms are too extreme, such as copying the ancient Chinese lifestyle without abandoning the feudalistic and misogynistic elements. In his opinion, the harmonious integration of Oriental and Western cultures or the incorporation of modern technologies is an excellent approach to the revival of Sinology.
Developing Cultural Industries in Shenzhen
Li Fengliang also praised Shenzhen and Hong Kong for leading the country in promotion of public reading. In Shenzhen, people buy more books on average than any other city in China. This led to UNESCO recognizing Shenzhen as the Global Model for Promotion of Reading in 2013. Li Fengliang thinks Shenzhen's innovative spirit has a lot to do with Shenzhener's good reading habits.
Speaking of innovation, Li Fengliang introduced Shenzhen's success story of culture industries. In the 1990s, a brand-new concept for Shenzhen at the time was turned into reality. Theme parks such as Splendid China, Folk Village, Window of the World and China's first Happy Valley opened one by one, attracting numerous visitors from across the country. In recent years, Shenzhen's cultural industry has been equipped with cutting-edge technologies, which are presented at the annual Cultural Industries Fair. Apart from technology, financial support from Hong Kong and favorable national policies are also the reason why Shenzhen's cultural industries take off. Li also offered many valuable suggestions for the future of Shenzhen's cultural industries, such as acquiring advanced professional skills and maintaining a perfect balance between the preservation of tradition and technological innovation.
Original Article in Traditional Chinese & Photos: Chui Chuen
Conversion to Simplified Chinese & English Translation: Fan Yining
Proofreading: Chris Edwards